Korea Newswire has the largest press release distribution network and a robust database of Korean journalists and bloggers to deliver your news effectively. Depending on how widely you distribute your news release, we provide various services including Basic, Standard, Premium and Global.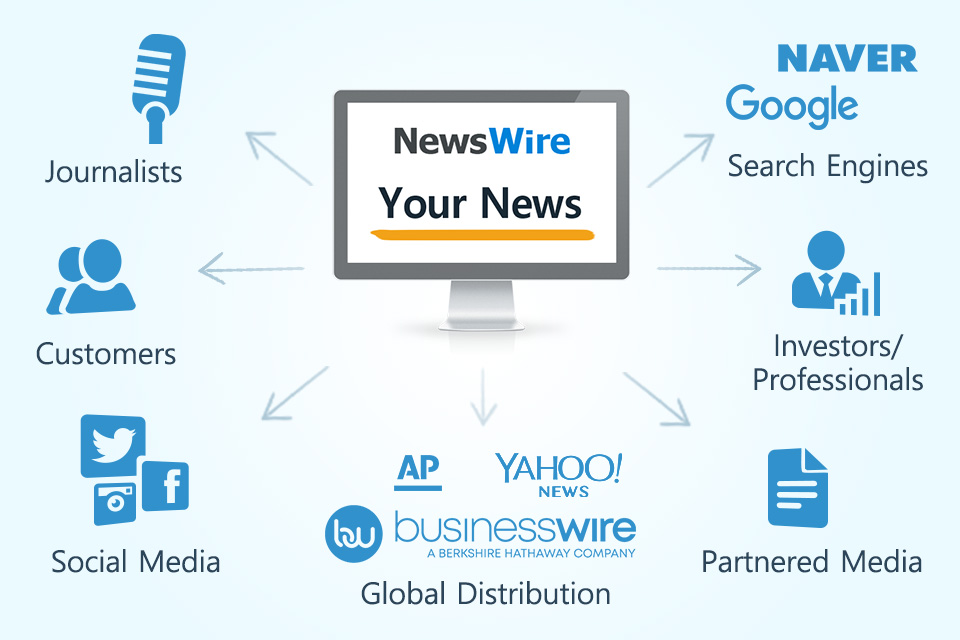 Detailed Categorization of Your News Release
Press releases are categorized into 143 industry sectors and distributed via MY news e-mails sent to subscribing members four times a day. The total number of members is more than 74,000, including 17,000 journalists.
Industry's Largest Content Distribution Network
Korea Newswire built the industry's largest distribution network to share your news with your audience. Our distribution channels include a database of 34,000 journalists divided into 345 industry sectors and a newsroom distribution system for 4,300 media outlets and so on.
Search Engine and Social Media Optimization
Press releases placed on Korea Newswire are sent to web pages or news on the major search engines such as Google, Naver, Zum and Twitter. We also offer social media sharing feature via Facebook, Kakao, and more.
International Distribution
In partnership with Businesswire, we distribute press releases to 100,000 media outlets in 162 countries.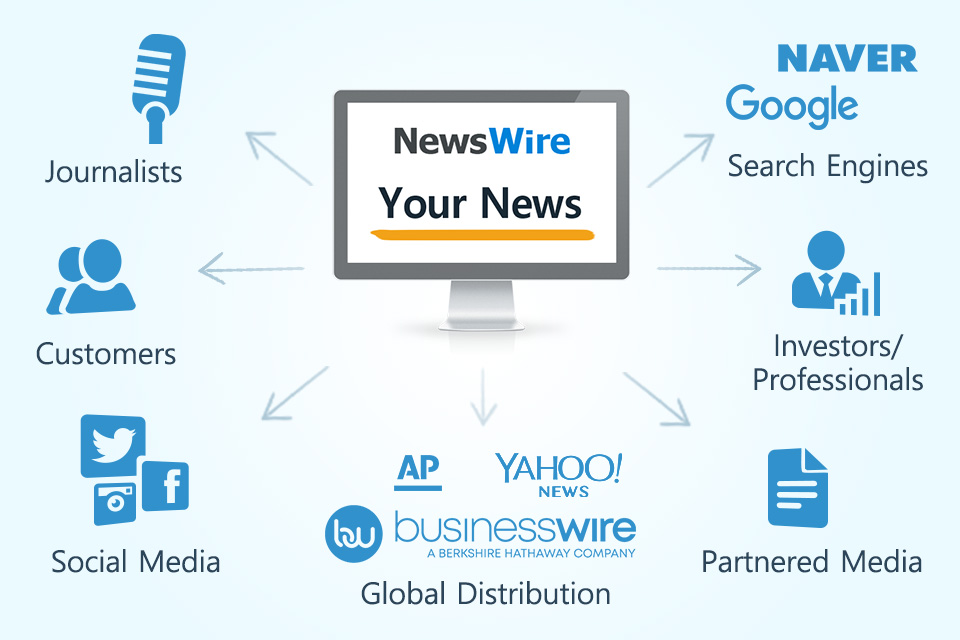 News Site Placement
Press releases are sent and placed as syndication on 97 partnered news sites in a real time.
Investor Distribution
Press releases are reached investors.
Distribution Media
Korea Newswire updates the journalist databases everyday to distribute press releases to targeted journalists and media outlets.
As a result of these efforts, the average number of articles per press release is continuously increasing.
You can see the media distribution list categorized by industry, region and country in Korean.
News Monitoring Report
After distributing the press releases to the reporters and media outlets, we provide the result as a report.
Korea Newswire monitors news from 5,500 media every day.
So you can monitor far more news than manually clipping news on the search engine.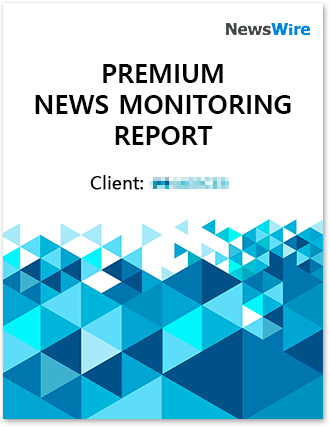 Press Release Distribution Pricing