Sep 17, 2015 14:46 Asia/Seoul Time Zone
ECORORA Co., Ltd., Industrial High Bay LED Lighting Products Supplier in the Asia-Pacific Region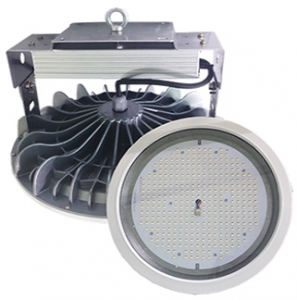 ECORORA.CO, Ltd has developed a LED Flood Light 3 different models with quality and world-class performance
GOYANG, KOREA --(Korea Newswire) September 17, 2015 -- LED lighting company specializing in the Republic of Korea ECORORA.CO, Ltd has developed a LED Flood Light 3 different models with quality and world-class performance, the agency was established in Malaysia to a full-fledged export.
LED for this release in ECORORA HI-BAY LIGHTING apply to the Southeast Asian markets and Latin American markets, special circumstances of LIGHT for low-cost policies and plants through cost reduction Arab regional markets with products aimed Compare also with Chinese low-cost products have sufficient competitiveness with a focus on durability has great pride for having called world-class products.
In particular, using the latest high-efficiency LED PKG's look at the configuration of the product internationally recognizable LG brand and equipped with LG Innotek SMPS increase brand value with the reliability of the product to occupy the advantageous position in the international market to products from the Brazilian subsidiary began to show interest, to the Southeast Asian market and have promoted local sales subsidiaries established in Malaysia as well as neighboring Indonesia, Vietnam, Thailand, Australia plans to ensure market advantage through aggressive marketing in Africa.
If by the nature of high-power LED Flood Light requires a lot this heat production cost is expensive, this applies to the industry given the difficult points, LED factories to release the echo Laura is a national best of minimizing heat generation as well as 130lm / W throwing light efficiency compared to equivalent performance to be applied to consumer prices as it cuts through the cost reduction factor said to be the most inexpensive supply plan.
So this time LED Flood Light 100W, 120W, 150W 3 different models of ECORORA to be released can be applied to domestic demand at the same time brother export strategy, KC certification, as well as, KS certification and high-efficiency certification underway with domestic demand along with high-efficiency certification the blast in the plant, such as domestic LED market is expected to expand into the market to notice.
ECORORA CEO MR Kim is the future industry market is very interested in the manufacturing industry because of migration to Southeast Asia and Latin America from China will be fast-paced relatively expensive industrial electricity prices compared to our country give a direct impact on the cost of the product is indeed the best time to see increases in overseas markets now I foresee demand in foreign markets is also increasing steadily.
ECORORA the distribution of the LED lamp, as well as develop an emergency call devices and emergency lighting emergency power supply of the elevator, and a leading role in the dissemination, led home lighting replacing the lamp or LED FPL Ltd. developed a compatible lamp ballasts do not need, and dissemination and factories, industrial lighting equipment which it is by far the strongest of the companies that stands out in the business switched to LED lighting.
ECORORA CEO said "will continue to be so good to install new LED Light developed a simple and inexpensive product to the future, will go to expanding global markets around the Southeast Asian market."
Contact : Malaysia Office: ECORORA (APAC) +603 7629 4064 ecororaapac@gmail.com
Korea Newswire distributes press releases to thousands of news media, internet portals across Korea and around the world.
submit a press release »