Aug 12, 2014 18:06 Asia/Seoul Time Zone
Convenient Real No-Scalpel Vasectomy(CRNSV) techniques developed at CR CENTER in South Korea cited in an American Urology Association guideline
- Only what we can do properly, Only what we can do best, Only what helps the patient, World-class procedures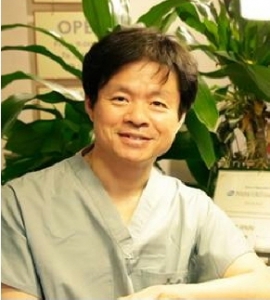 SEOUL--(Korea Newswire) August 12, 2014 -- Vasectomy techniques and an associated device developed by Dr. Hyun Joon Moon at CR vas & microsurgery center (Seoul, South Korea) have been formally cited in an American Urology Association guideline, which is used as a textbook worldwide. Dr. Hyun Joon Moon completed vasectomy and vasectomy reversal training at NewYork Presbyterian-Weill Cornell Medical Center (New York, New York). Dr. Moon says that the reason for the vasectomy procedure being cited in the AUA guideline is because the procedure "makes the smallest incision, requires no stitches, and takes an average of five minutes." The vasectomy procedure is called CR no-scalpel vasectomy, with the CR representing the convenient and the real (proven) nature of the procedure. The development of CR no-scalpel vasectomy gives hopes to Korean medical community that is struggling to develop new medical innovations.
CR no-scalpel vasectomy has been published in World Journal of Urology and was selected by the Korean Health and Human Services to be one of the Outstanding Medical Procedure Representing Korea.
Dr. Moon's another specialty is minimally invasive supermicroscopic vasectomy reversal. He has recorded 98 % success rate, which caused the procedure to be selected as another Outstanding Medical Procedure Representing Korea. Such accomplishments have drawn attention in the Korean medical community, since they demonstrate that it is possible for world-class innovation to happen outside the field of plastic surgery that has drawn medical tourists to Korea until now.
The AUA guideline for vasectomy is compiled after literature review of the titles and abstracts 2000+ peer-reviewed papers on vasectomy. Of the 2000+ papers, full texts of about 900 papers are reviewed. After this final review, only 275 papers are selected, summarized, and published in the form of a 60-page long document.
ref:
http://www.auanet.org/education/guidelines/vasectomy.cfm
-CR motto-
Only what we can do properly
Only what we can do best
Only what helps the patient
World-class procedures
News Source: CR microsurgery center in CL Hospital
Media Contact
씨알센터(CRcenter)
고객만족팀 팀장
1599-9981
Korea Newswire distributes press releases to thousands of news media, internet portals across Korea and around the world.
submit a press release »