May 30, 2013 11:13 Asia/Seoul Time Zone
Hitler, Kim Jong-un, and Slurs from Japan's Abe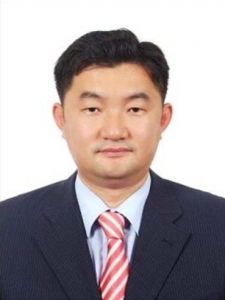 Han, Seung-bum (Han, Koo-hyun)
SEOUL--(Korea Newswire) May 30, 2013 -- The recent sluices of slurs by Japanese rightist politicians including Prime Minister Shinzo Abe have caused a worldwide anger. They are provoking a strong backlash inside Japan too, but the rightist politicians don't seem to know how to stop their ludicrous statements.
As a matter of fact, Japanese politicians have a long history of giving thoughtless remarks related to racism, historical distortion, and territorial disputes.
On Sep. 22, 1986, former Prime Minister Yasuhiro Nakasone said at a workshop for Liberal Democratic Party, "The intelligence level in the United States is lower than in Japan because of a considerable number of blacks, Puerto Ricans, and Mexicans."
On Jul. 23, 1988, Michio Watanabe, chief of the governing Liberal Democratic Party's Policy Affairs Research Council triggered a diplomatic friction between Japan and the Unites States when he said, "Japanese people, facing bankruptcy, fly by night or think of a familial suicide, but blacks think it's no such a big deal, saying, 'Bankruptcy, and I don't have to pay from tomorrow.'"
On Jun. 13, 2008, Chief Cabinet Secretary Nobutaka Machimura said, "Obama is black and Hillary is a woman. I guess it would be difficult for them to win."
On Aug. 28, 2012, Shintaro Ishihara, Governor of Tokyo, said, "There is no evidence that the Japanese military coerced women into sexual slavery. In those hard times, prostitution was a very profitable business."
Still in many countries, a lot of people are involved in racial, ethnic, and religious discrimination and serious abuse of human rights. There exists no other ordinary country like Japan in which national leaders come to the front and center and unscrupulously make ridiculous remarks related to racial discrimination, history distortion, and territorial dispute.
It was not by force but through an election that the century's heinous murderer Hitler took power in Germany. The Germans faced enormous economic woes with the Great Depression, when Hitler instigated the Germans with superiority of the Aryan race and hatred against Jews to come to power. German people are not free from what Hitler played in the Nazi control of the country and the breakout of World War II. It's why Germans repeatedly apologize for their past wrongs.
What about Japan?
The ludicrous statements lately made by rightist Japanese politicians are designed to deceive the people to win their hearts. In normal countries, those politicians who make similar thoughtless remarks tinted with racism and historical distortion are bound to be ousted from the political arena immediately. In Japan, on the contrary, such shameless politicians more often than not become popular and win elections. This shows that the Japanese are largely responsible for the growth of the rightist Japanese group.
In 2002, Foreign Policy, a US-based publication on diplomacy, stated in a story titled 'Japan's Gross National Cool' that "Despite the 10-year-long economic depression, Japan has risen as a cultural superpower comparable to America in popular culture." At that time, from J-Pop, film, TV drama, home electronics, architecture, cooking, and fashion, Japanese popular culture was exercising huge influence.
This year, eleven years after, Japan as a cultural superpower has shrunken and is nowhere to be seen. The Japanese Wave has died down largely because Japanese people have stuck to their league.
In contrast to Japanese Wave, Korean Wave has its distinctive quality. Escaping isolation, Korean Wave represents universally valid ideas that the entire world may share and like. As Korean Wave rules out the local colors as much as possible and offers many things to share with cultures of Japan, China, Thailand, the US, and Europe, it has been able to gain traction around the world.
Japan has demonstrated a deep-rooted sense as 'chosen people' in looking down to and mocking other Asians, blacks, and Hispanics with their 19th-Century commitment to 'get out of Asia into Europe'.
While Japanese people glorify their invasions and console themselves by saying, "Wartime sex slaves are prostitutes," Psy of Korea creates a global sensation with his Gangnam Style.
We tend to find many similarities between the grandiloquence shown by Kim Jong-un, First Chairman of the National Defense Commission of North Korea, in threatening to attack the mainland of the US, the sole superpower of the 21st Century, and the ludicrous slurs made by Prime Minister Shinzo Abe in denying the history of Japanese invasions. [President of KWRI(Korean Wave Research Institute), Han, Seung-bum (Han, Koo-hyun)]
- Korean Wave Research Institute(KWRI)
Korean Wave, the front runner of Korean culture reaching out to the world. Korean Wave that has the foundation of excellence and mobility of Korean culture has captivated the people on the world to add its power on daily basis has become the representative culture icon of Korea. Korean Wave Research Institute (KWRI) is committed to undertake aggressive effort to expand the power of Korean Wave for entire world by undertaking the research on Korean Wave, survey of influence and analysis of demand, presentation of advancement direction for steady advancement and expansion of power for Korean Wave. KWRI will place its best effort for delivering graceful, friendly and powerful Korean culture and unlimited advancement of Korean Wave through profound understanding and research of Korean Wave. (
www.haanryu.com
)
- Han, Seung-bum (Name changed from Han, Koo-hyun) (Ph.D in political science)
Presently Director of the Korean Wave Research Institute
Former Assistant Professor at Hanyang University
< Awards >
A letter of commendation awarded by Naver Keyword Advertising, 2011
A letter of commendation awarded by Minister of Health and Welfare, 2010
A letter of Commendation from the Small and Medium Business Association, 2009
<Interview>
The Financial Times(FT), "South Korea's K-pop takes off in the west", February 10, 2012
The Financial Times(FT), "Talent agencies ride a wave of K-Pop", December 14, 2011
The Financial Times(FT), "Tourists flock to Nami Island on pilgrimage to pop culture", November 10, 2010
< Columns >
-The Top Contributor for Nuclear Power Export, 'Korean Wave Drama' (Chosun Ilbo)
-'Day of Adult', Even More Shining with Korean Clothes (Chosun Ilbo)
-Song for Russia, Who Will Sing It (Chosun Ilbo)
-'Is Makgeolli only Korea's Traditional Culture? (Yonhap News)
Korea Newswire distributes press releases to thousands of news media, internet portals across Korea and around the world.
submit a press release »